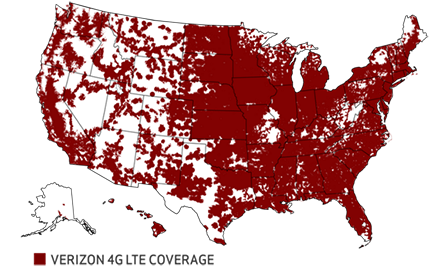 About Verizon Wireless
Verizon Wireless is an innovative wireless communications company that connects people and businesses with the most advanced wireless technology and service available.
Our company launched the nation's first 3G wireless broadband network. We were also the first tier-one wireless provider in the nation to build and operate a 4G LTE network. With 4G LTE, our customers can access the Internet and stream media faster than ever—and experience their mobile world in real-time.
As the nation's largest wireless company, we serve 103.3 million retail connections and operate more than 1,700 retail locations in the United States. Globally, we offer voice and data services in more than 200 destinations.
Verizon Wireless is wholly owned by Verizon Communications Inc. and is headquartered in Basking Ridge, N.J.
About Verizon Communications
Verizon Communications Inc. (NYSE, NASDAQ:VZ) is a global leader in delivering broadband and other wireless and wireline communications services to consumer, business, government and wholesale customers.